Construction
Maxwell Roofing & Sheet Metal has been repairing, replacing and installing roofs in the Mid-South region for nearly 70 years.
Building owners, property managers and architects trust us not because we are the cheapest contractor, but because of our reputation for getting the job done quickly and correctly the first time. We offer free design services. We treat the job site with care and respect. Our crews are well trained, and they work under the direction of supervisors who built their reputations on service and integrity.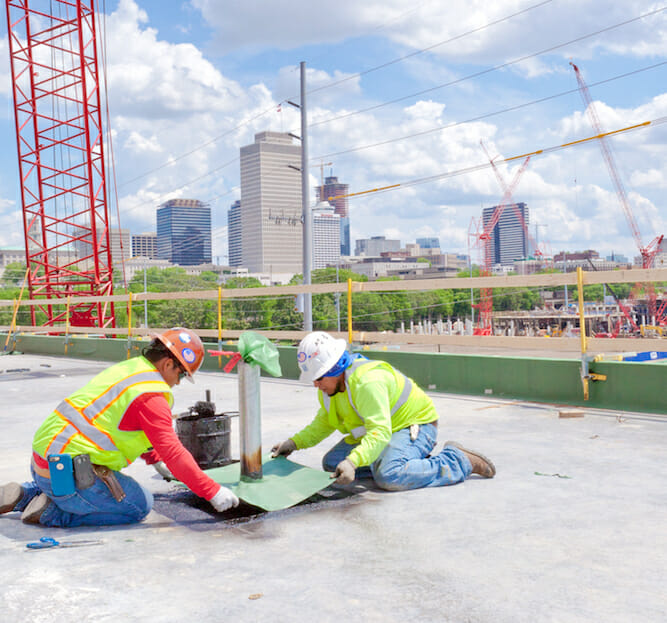 New Roof Construction
Commercial roof construction is done in layers. At a minimum, a new construction project consists of a deck, insulation, and roof membrane such as TPO, PVC, EPDM or mod-bit, to name a few.
No matter the design, Maxwell gets involved early. We offer planning services that consider the building's unique elements. We lend our construction expertise to identify and plan around potential problems, and we treat every job as if it were our own building!
Roof Replacement (Re-Roofing)
Even the finest roof ever built will eventually need repairs. As the roof nears the end of its service life, repairs will no longer be sufficient and it will have to be replaced. Roof replacement, also called re-roofing, is not a time to save money by cutting corners. Replacement opens the building and exposes it to the elements. Dismantling the roof incorrectly can damage the underlying structure.
Mismanagement of spent materials can disrupt operations within the building and cause a hazard to safety and the environment. The best contractor is rarely the cheapest, but roof replacement is a major investment that can only be trusted to the most experienced and skilled professionals.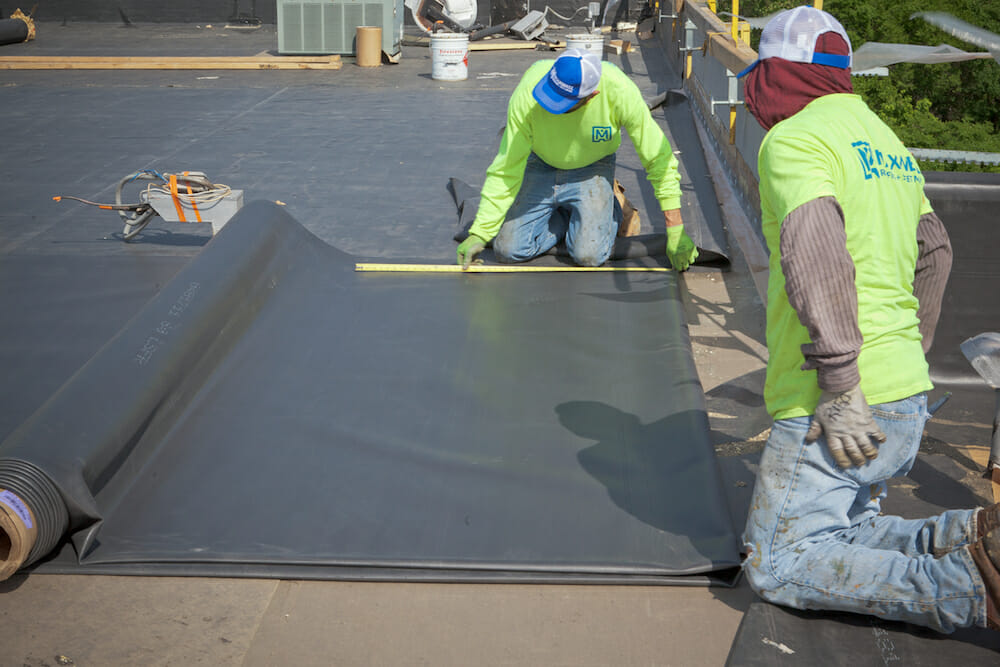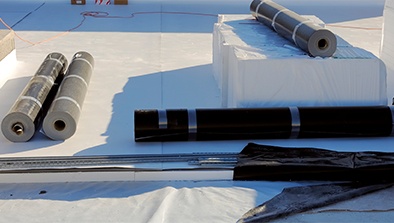 Roof Recover Systems
Replacing a roof can be intrusive and and expensive. By building a new roof over the existing roof — called a roof recover — the building is never opened and exposed to the environment. Recover avoids the considerable costs of dismantling the roof and carting away the waste for disposal. Not all roofs, however, are candidates for recover, and choosing this option when it's not appropriate can be disastrous.
Only the most skilled and experienced contractors can make the right recommendation based on the roof's remaining service life, level of moisture in the insulation, condition of the decking, integrity of the membrane and extent of current leaks.
Just like your roof, we've got you covered.
With expertise in all roof types and systems, we can help guide you in the decision-making process to build, replace, or recover your roof.