MAXCare is the most comprehensive roof management program in the industry.
No other program provides property managers, maintenance supervisors, facility managers, and building owners more value or a higher level of service. MAXCare extends the life of the roof while saving customers money, educating them, and helping them plan and budget for the future.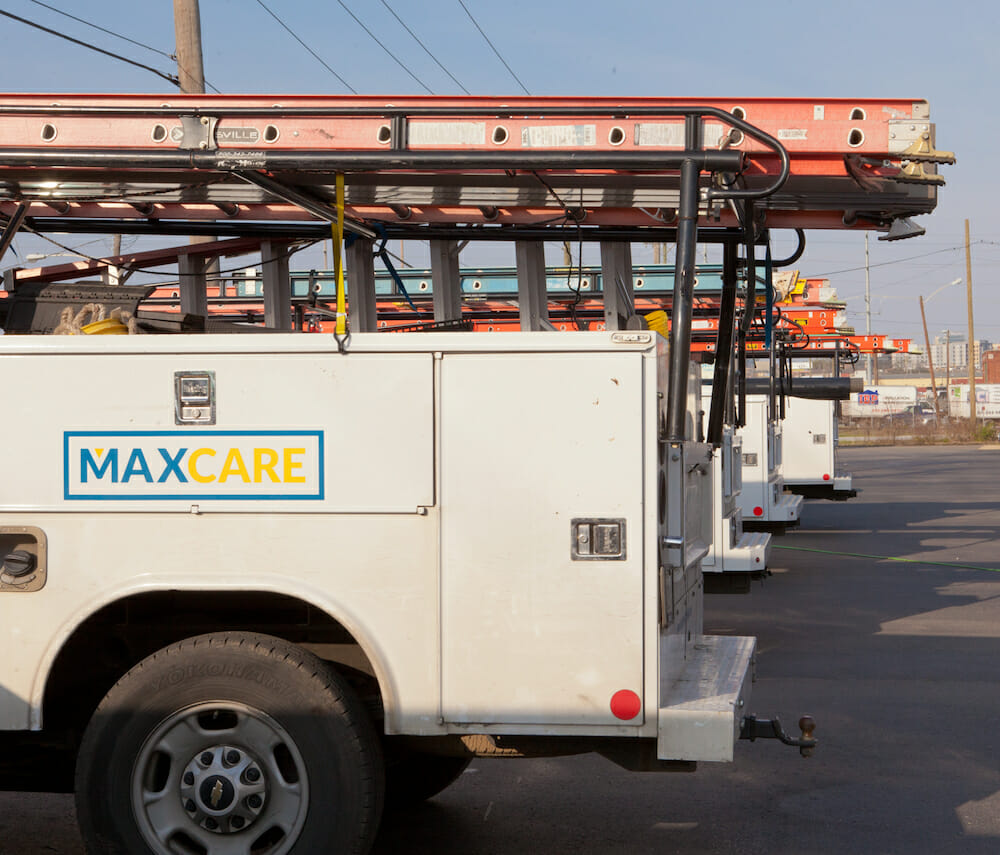 MAXCare: Maximize Your Roof's Life
Our management program prolongs the life of your roof by identifying potential issues before they develop and by repairing small problems before they become big problems.
This proactive philosophy is the cornerstone of the MAXCare program.
The program starts with a field assessment that examines every aspect of the roof. The assessment is accompanied by an industry-leading report that details the state of the roof, complete with planning, work recommendations and forecasting. With this critical information, our customers are better positioned to make well-informed decisions regarding budgeting, planning and preparation because they know the conditions of their roofs.
MAXCare Engagement Portal: The Future of Roof Maintenance
MAXCare includes both preventative and repair service, but it also empowers customers through the MAXCare Engagement Portal. This web-based portal gives MAXCare customers access to value-added educational content, tools, resources, online financial reports and invoicing. Through the online portal, customers can plan and prioritize for proper maintenance, gain insight into their roof's unique situation and examine into records and reports. They can also use the portal to report leaks, check the status of work orders, review invoices, and view photos from past jobs.
Among the many other benefits of MAXCare, the most unique and extensive management package in the industry, you also get:
First Priority Service
Discounted Service Rates
Online Record Reporting and Management
Budget Forecast
Warranty compliance
Maximize warranty coverage
Lower repair costs
Scheduled Assessment and Preventative Maintenance Call
Early Detection
Increased roof life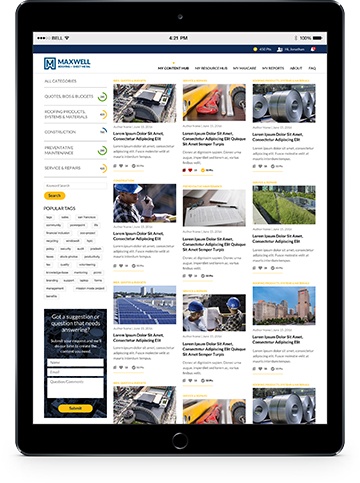 Client Spotlights
Serving the Nashville Area with 60 years of Commercial Real Estate Experience  The Client One…
---
Service & Repairs
During any job, general contractors (GCs) have made a commitment to the building owner or…
---