The Next Generation
in Commercial
Roofing
Serving our community since 1956
Bank of America - Downtown
26,000 SQFT
Project Manager, Keith Stiles, completed the 21-story reroof of the BoA in 2014.
Roof Manufacturer: John Manville
Roof System: PVC - Adhered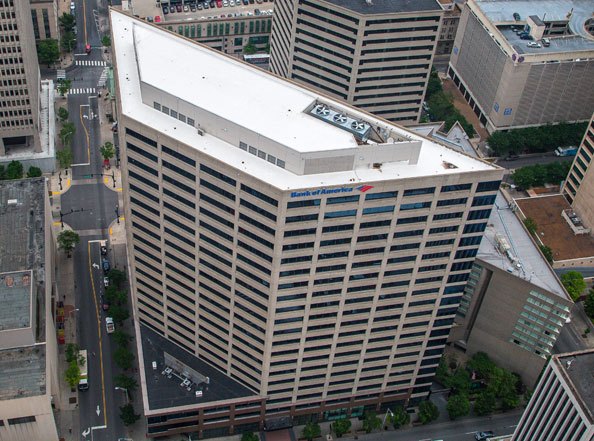 MAXCare is a plan to maximize the life of your roof.
By regularly maintaining and documenting all maintenance and preparing for future maintenance, MAXCare allows you to retain your manufacturer's warranty, budget for repairs and replacement, and prevents unnecessary damage. MAXCare goes beyond traditional maintenance programs to inform you about conditions on your roofs and the estimated remaining service life of your roofs.